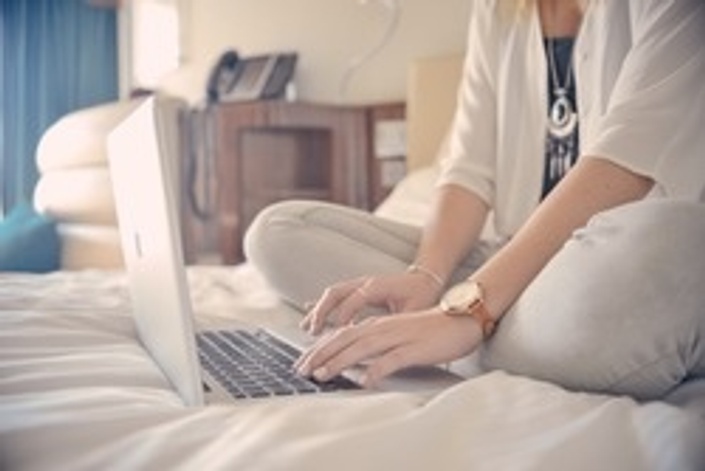 3 Day Email Course: Learn How to Overcome Fear & Procrastination to Slay 2017 Goals
The step-by-step guide to using faith to overcome fear & procrastination to achieve 2017 goals and make this your dopest year yet!
We live in a world that makes us think that we always have more time. "I'll get to it tomorrow" or "I'll go back to school next semester" or "I'll start that business someday." Then tomorrow, next semester, next year comes and we may still find ourselves in the very situation we vowed to change.
Remember that "someday" isn't a day of the week. I know what it feels like to be paralyzed by fear and procrastination as I've been there and done that.
Five years ago, I knew I needed to leave my corporate job at a major record label (Atlantic Records) to pursue my call of educating and inspiring others to live in a purpose-driven legacy but I waited years to make a move because truth is that I was paralyzed by fear of rejection and failure. I've actually experience both and I'm living proof that you'll be fine :-)
Fear, lack of clarity and doubt conquer our minds as the days turn into weeks then into years that passes us by. Its 2017 and enough of that! Enough of allowing fear, limited thinking, doubt, unbelief to steal the promises that God has for you!
I'm a believer so I'm going to share proven success principles as well as promises from the Word of God to help encourage your faith and destroy fear once and for all. Fear is NOT from God and darling, you're too fabulous to have a repeat of 2016.
Remember that all things are possible with God but it's up to you to believe that.
Fear loves to lie to you, keep you in bondage and definitely comes disguised as being practical. You have a purpose, your life is an assignment and all that fear (which is a tool used by our adversary) does is steal your future - not anymore!
You are living in your purpose when you are using your natural gifts, talents and abilities to serve a human need, therefore, other's people lives are counting on you to do what God has called you to do and achieve your goals.
Someone may be suffering because you're sitting on your gift.
You have a legacy to leave and your legacy is the sum total of your contributions while you are here and their impact after you are long gone. Your legacy will outlive you and you are making the decision every day on how you want to be remembered.
So I ask, how exactly do you want to be remembered? When you are breathing your last breath, what do you want to have accomplished? What do you want your legacy to be? Do you want to get there and think, I'm glad I paid all my bills and played it safe all of my life - I don't think so.
I heard a story about a woman who worked at a hospice. She started documenting the regrets people had and the #1 common regret was that people wished they would have lived true to themselves and go after what they really wanted instead of being a slaves to fear. What you cannot say "no" to, you're a slave to.
Time waits for no one. We each have 24 hours a day, 7 days a week. I'm a firm believer that you find time to do what you want and one of the most important aspects to making 2017 your dopest year yet will be DISCIPLINE. Once you embrace discipline, you will begin to see dramatic changes in your life.
If you want to be successful and reap the benefits of that success, then you must embrace the cost it takes to be extraordinary. Like I heard Jim Rohn say, you can either experience the pain of discipline or the pain of regret. The pain of discipline weighs ounces but the pain of regrets weighs tons.
This is the year to see God's power move mightily on your behalf but it begins with your faith to believe it's possible.
Take each lesson seriously and do the action steps - it won't take much of your time either so don't think you have to write a new book of notes. Put aside about 15-20 minutes for each course or take more time if you'd like.
Day 1 will cover asking yourself the most important question to make 2017 your dopest year yet. Trust me, get ready to be motivated and once you answer that question and visualize the response, you'll be too inspired not to get to work. I've even included worksheets and downloadable videos to keep you motivated for each class.
Day 2 will cover how to identify and effectively set your top goals for the year. We'll also go over common goal-setting mistakes, SMART goals, how to use the correct tense and structure to make your goals, clear and specific statements - not wishes.
Day 3 will cover a step-by-step guide with several, simple but highly effective techniques to help you actually create a plan to achieve your goals and conquer procrastination. You'll learn how you can begin working on your goals immediately, like today! I'll show you how to implement your goals into your weekly routine, how to identify the purpose of your goals to help you create a plan of action and how to break down big, intimidating goals.
Oh and you never know what other freebies may pop up in your email so get ready to kick fear to curb and get ready to say, 2017 was the best year of my life. I'll teach you how :-)
XOXO,
Maria I. Melendez
@embraceherlegacy
embraceherlegacy.com
Your Instructor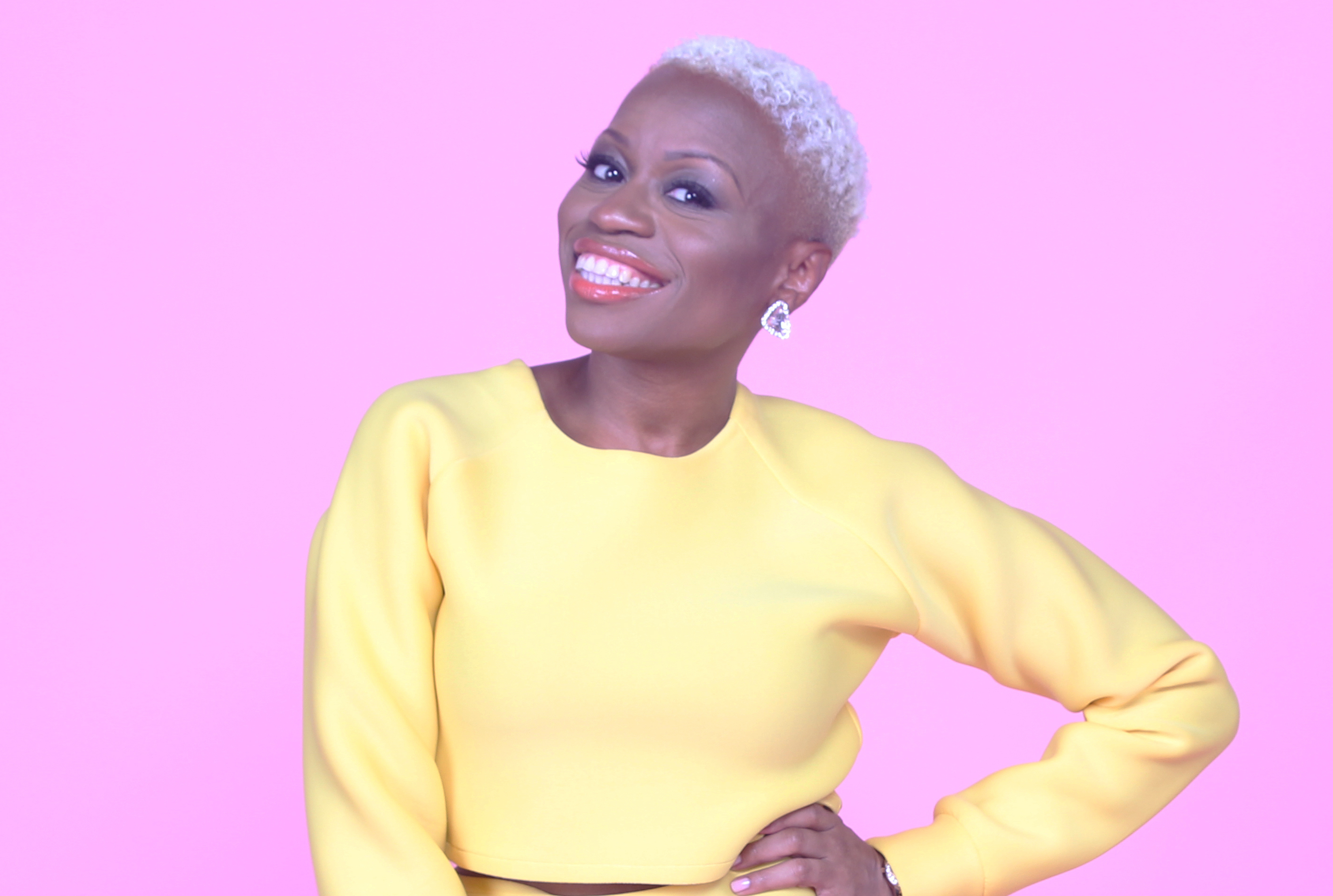 As the CEO and founder of Embrace Her Legacy, mentor, speaker, podcast host, author, social entrepreneur, and women and girls leadership advocate – Maria I. Melendez has embraced her mission of empowering others to live a life that embraces a limitless legacy. Featured in FORBES, ESSENCE magazine, Latina.com, and recipient of several notable accolades, she is an influential leader whose faith, zealous drive, experience, framework, story and impact are key to her transformative personal and leadership development work in women and girls around the world. Delivering more than 100 talks, including her TedX talk "A Time to Heal", her contemporary style of transparency, authenticity, wit, humor and positivity are key in her message of transformation.

After leaving her high-profile career in the music business to pursue her purpose of educating and transforming the lives of women and girls, Maria (who has been deemed by clients and peers as your personal "Goals Girlfriend" or "Inspirational Homegirl") has proven that she is the essence of living a purpose and legacy driven life in order to inspire others to follow suit. She's a proud Brooklyn, NY native who received her Bachelor's of Business Administration from Hofstra University and her Executive Master's of Public Administration at New York University's Wagner Graduate School of Public Service.
Course Curriculum
Day 1: One Question You Need to Answer to Make 2017 Your Dopest Year
Available in days
days after you enroll
Day 2: Identify Your Top 10 Goals for the Year
Available in days
days after you enroll
Day 3: Strategies to Create Your Plan to Work on Your Goals
Available in days
days after you enroll