Simply put, we're here to stop the madness that women cannot come together. We are committed to building you up, inspiring your personal growth and help you realize your divine power and SLAY your goals.
We coach, educate and inspire millennial women with the tools and resources to activate your divine inner power in order to live out your legacy through our online personal development + spiritual growth workshops, access to live "office hours" online, Facebook community, tailored events, goals coaching, mentorship opportunities, and brand consulting.
We're fabulous, smart, educated, faith-filled and passionate about women leading their lives with poise and purpose.
We believe that we are royalty. You can only be a queen when you start to think like one.
And that's what we'll help you do...transform into that confident, whole, goal-slaying woman that you desire to become sis!
Imagine how different you would think, act and speak if you knew that you were royalty!
Where would you go or not go?
What would you eat or stop eating?
What would you put up with?
What would you expect to happen to you?
What would you stop fearing?
What material things would you have and not have any problem acquiring?
As you invest in yourself, you invest in a girl across the globe as percentage of proceeds from your memberships will go directly to The Embrace Her Legacy Foundation mentoring, empowering and inspiring girls around the world!

WHAT COMES WITH YOUR MEMBERSHIP?
Immediate access to our online workshops taught by the Embrace Her Legacy founder, Maria I. Melendez. Our current workshops include:

Secrets Galore in Building Powerful Relationships in Life & Business

Major Keys to Discovering and Living In Your Purpose

How to Negotiate Like a Boss

The 7 Major Keys of Accomplishing Your Goals

How to Have Unwavering Faith to Defeat Your Giants

Mastering Your Thought Life - How to Master Positive, Faith-Filled Thinking

Learn to Discover Who You Are - A Class on Confidence, Self-Worth & The Power of Your Story

Access to our private discussion board and Facebook group - our online community of like-minded women

Access to live "Office Hours" online with prominent women for inspiration and education

Access the exclusive Legacy Society weekly newsletter personally written by our founder

Access to discounted Goals Coaching

Access to discounted Podcast Consulting

Access to discounted Brand Development consulting

First access to sales for merchandise and events

Premium access at events

Opportunity to become a mentor, volunteer or guest speaker for our Embrace Her Legacy Foundation for girls

LOOK INSIDE THE CURRICULUM OF SEVERAL ONLINE WORKSHOPS
Secrets Galore in Building Powerful Relationships in Life & Business

Character Development: Girl! You have to focus on becoming the person you need to be in order to attract the right relationships in your life

How to use sound judgment on who you'll allow in your circle of influence.

Knowing Your Worth: You're the oxtail on the menu (I promise it will make you laugh when you watch the course). You have Google stock, time to start acting like it and eliminating any "seat fillers" in your life.

Learn how to take responsibility for any of the mess that's in your life and letting it go.

Forgiveness: Oh, so you mad? Not realizing how holding onto that is the exact thing that's holding back your most powerful relationships, even your future husband. Learn how to forgive and move forward with joy.

How to enroll people in your vision and build your tribe

Learn how to focus on building quality professional relationships instead of just handing out a million business cards to people you won't remember tomorrow.

Learn how you can use social media to take relationships offline and be in the same room with the people you want to build with.

How to get anyone's email address at a company you need to pitch that business idea to.
How to Negotiate Like a Boss
Learn to identify your skills, assets and abilities to leverage your ask

Learn how to kill it in every meeting and walk away with what you want

If you're a new to your industry, learn specific newbie strategies to get your foot in the game

Learn how to make sure you have satisfied clients

Discover your value to the marketplace

Learn strategies to gain repeat clients

Learn how to identify the person who can help you in all negotiations

Learn how to find out what to charge your clients

Gain the confidence to charge what you deserve...even if it means walking away
The 7 Major Keys of Accomplishing Your Goals
Create your personal success plan

You'll be able to clearly define what you want

You'll learn how to discover and realize your life's assignment

How to avoid several common goal-setting mistakes

Learn the power of writing your dreams and goals

Learn how to make your goals SMART - Specific, Measurable, Attainable, Realistic, Time-Specific

Identify and set your top 10 goals for the next 12-18 months

Create an action plan for each goal

Time-management skills to effectively work on your goals

How to deal with people who don't support you or your goals

How to prepare for obstacles

Identify hidden resources that can help you

Create a schedule to help you work on your goals daily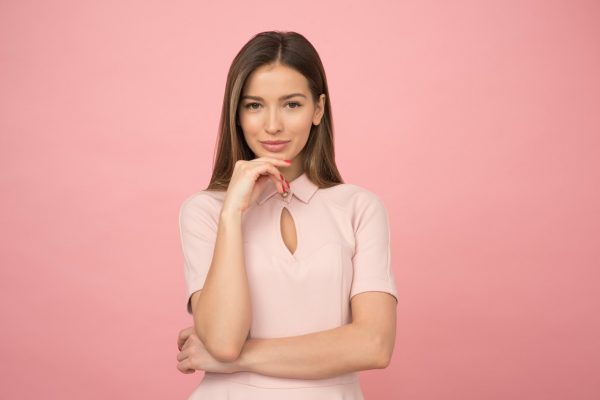 How to Have Unwavering Faith to Defeat Your Giants
How to gain faith by understanding God's character

How to stop doubting and gain the courage to defeat your giants

Learn how to get through challenging seasons

How to recognize and pass tests of faith

How to exercise the power in your words to change your situation

Learn how to use the Word of God to encourage your faith

How to pray powerful, faith-filled prayers

Learn how to overcome fear, doubt and negative thinking
Mastering Your Thought Life - How to Master Positive, Faith-Filled Thinking

Learn how to overcome self-limiting beliefs

Understand the power of your thoughts

Learn how to use your thoughts to attract what you want

Learn how to control your thoughts of fear, worry, doubt and other negative emotions

Learn how to start managing your emotions

How to enhance the quality of your thinking

Learn how your past can keep your future hostage

How distractions like social media can have a negative effect on your thinking
We teach from experience. I have almost 10 years of business and personal development experience under my belt, I want you to learn from my pain so I will share stories of my journey with you too to inspire and motivate you.

Still not convinced? Then take one of my free courses, 3 Steps to Use Your Pain to Birth Your Dreams and Create Change here.
XOXO,
Maria I. Melendez
Founder & CEO
Embrace Her Legacy